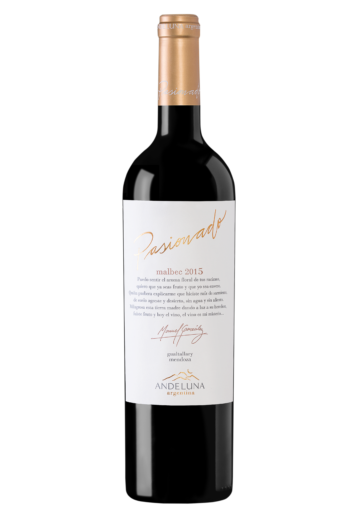 Andeluna Pasionado Malbec
Systembolaget art. nr: · Vin Rött
Vineyards
From our vineyard in Gualtallary, Tupungato, Uco Valley located at 1.300 mt. above sea level (4,300 ft.). It comes from selected plots of very low production, with a yield per hectare of approximately 4.500 kg. (9,920 pounds). Alluvial, sandy, rocky and predominantly permeable limestone soils. Harvest point is determined based on chemical analysis and a sensory test of berries.
Use of tools of "Precision Viticulture" such as NDVI (Normalized Differen- tial Vegetation Index) and Soil Mapping conductivity.
Vinification
Manual harvest at dawn, in the month of April, at the time of full polyphenolic maturity.
Manual selection of berries and pre-fermentative cold maceration.
This wine was aged in new French oak barrels for a period of 12-18 months and then stowed in bottles for 8 more months.
Technical Data
6.700 bottles
Alcohol 14.5%
Residual sugar 2.2 g/l
Total acidity 5.25 g/l
pH 3.6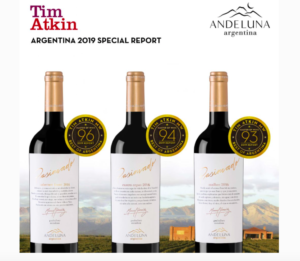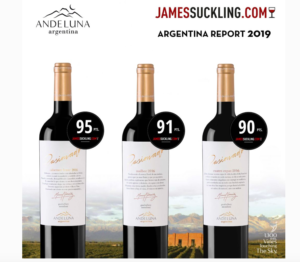 | | |
| --- | --- |
| Årgång | 2015 |
| Producent | Andeluna |
| Land | Argentina |
| Område | Gualtallary, Tupungato, Uco Valley |
| Druva | Malbec 100% |
| Volym | 750 ml |
| Färg | Djup viol |
| Doft | Komlex med röda frukter och blommor där viol är markant |
| Smak | Delicata tanninen med en otrolig personlighet. Long och extrem behaglig finish |
| Passar till | Asiatiskt/Starkt, Charkuteri, Grillat, Pasta med kött, Rött kött, Vilt |
| Alkoholhalt | 14.5% |
| Serveringstemperatur | 16 °C |